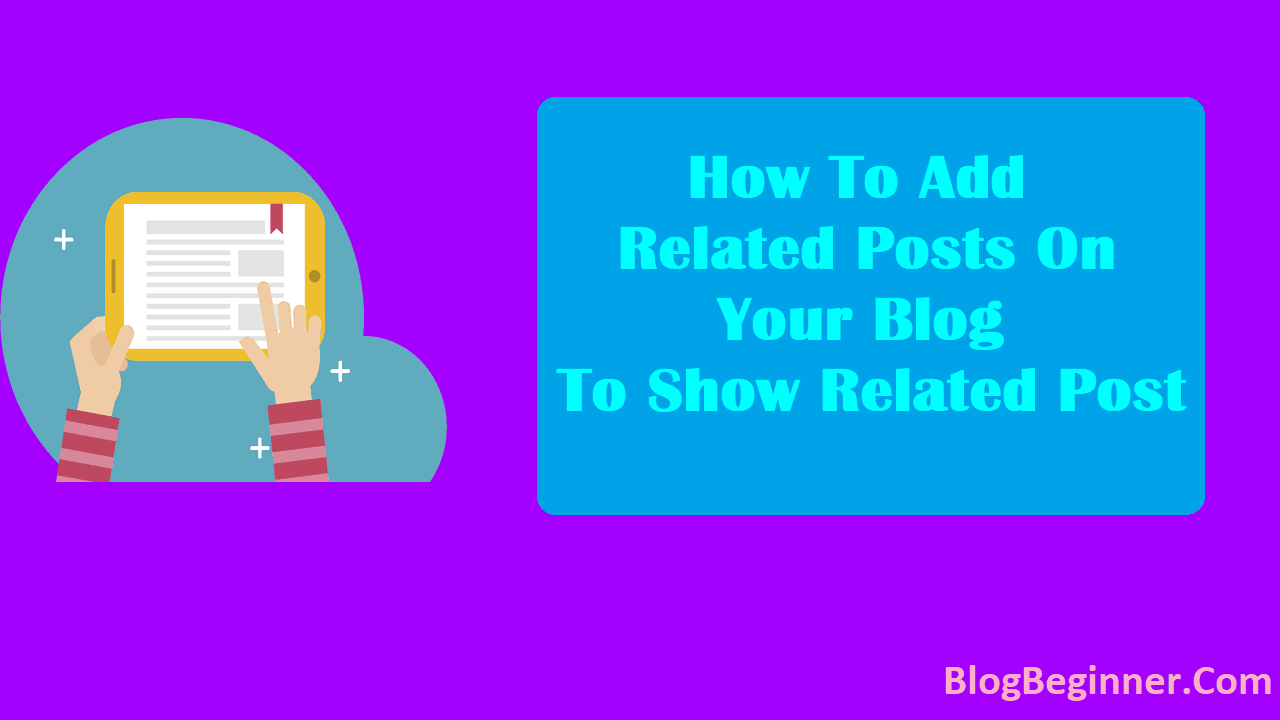 If you are a blogger, you will know the importance of views on your blog.
A blog is recognized by the number of views it gets over time.
This helps it become famous and appear in more searches faster. The views to a blog are increased through various means. One of the ways is by including related content on your blog.
Once you write a blog on a said topic, you may want to include other similar topics that your viewers may want to go through. These related searches appear on blogs at the bottom of an article, under the title of "related posts".
The links that will lead the viewers to your related posts are known as plugins.
When a viewer is done reading your article, they are shown a couple of more similar posts that they might be interested in.
Without these plugins, the viewer may not come to know of a similar post they are interested in, which will lead to lesser views on your blog. Thus, it becomes important to add these related posts using plugins, and one such plugin is LinkWithin.
In this article, you will see how to add related posts on Blog using LinkWithin widget.
About LinkWithin
LinkWithin is a related posts plugin which links each post on your blog to related posts from your blog. It is a blog widget which displays related stories of your post to your viewers.
Bloggers find it to be a great tool to gather more views on their blogs.
Once installed, it works automatically, linking similar posts to each other on its own algorithm.
You don't have to do anything, as LinkWithin determines the similar posts on your blog to the current one which the viewer is reading.
Plugins are hard to add when it comes to BlogSpot, WordPress and other Blogging Platform. But with this third-party service called LinkWithin, it becomes easier for its bloggers to add related posts plugins to their blog.
LinkWithin provides the following services:
It gathers posts from your history which you may have written and forgotten about, and also recent one from your index, and makes them accessible to viewers new to your blog, who may not have come across those related posts otherwise.
Since the widget links posts that are relevant to the reader, it keeps the viewer engaged in your blog. This helps in increasing traffic on your blog, and if the viewer shares your post, it may even garner new views.
The minimalist approach to its design makes it easy to blend with your blog and thus makes it appear appealing at the same time.
The LinkWithin widget is free of cost and can be installed through your blog by visiting its website to run easily within a minute's time on your blog. It doesn't require you to signup either.
The widget shows pictures with your related posts which helps attain better CTR.
With the help of this widget, you can display related posts in your blog which will help reduce the bounce rate and will attract readers.
Read ahead and find out how to add related posts on BlogSpot, WordPress and other Blogging Platform using LinkWithin widget.
How to Add Related Posts
It is very simple to set up your own related posts plugin on BlogSpot, WordPress and other Blogging Platform using LinkWithin.
You can do it through your blog by visiting its site and entering your blog's URL. You may then select the number of related posts you'd like your blog to show the viewers and the process will be completed.
However, that is a broad outline of the process of how to add related posts on BlogSpot, WordPress and othe Blogging Platform using LinkWithin widget. Proper set up requires a step-by-step outlay to get your widget on your blog.
Following are the steps you may follow to add related posts plugin to your BlogSpot:
Step One: Open your blog and follow the LinkWithin URL, i.e. linkwithin.com. To set it up, you will come across a box to use.
Step Two: Enter your email address and your blog URL into the box on the right side of the screen. Click on your Platform and select "Blogger".
Step Three: Select the width of your widget, which tells the number of related posts you want to include. Select the background and text color that your blog has.
Step Four: Click on "Get Widget" and then on "Install Link". This will only give you links with texts and no images. If you want to get images too, click the small arrow next to "Edit Content" which will lay out an HTML code. Select the entire code and copy it.
Step Five: Go to your BlogSpot dashboard and click on "Add a Gadget".
Step Six: Scroll down to HTML/JavaScript. You can leave the title blank.
Step Seven: Paste the already copied code into the content box and click on "Save". After completing this step go to next step.
Step Eight: In the layout section, drag and drop the gadget exactly underneath the "Blog Posts" section.
Step Nine: Save and view your blog.
In nine simple steps, your related posts plugin will be set. You will be able to see related posts to each blog post with the thumbnails, or if you haven't chosen the option with images, it will appear with the text links that will redirect readers to similar posts on your blog.
Pros and Cons
Related blog posts suggestions have many pros, to begin with. Most importantly they retain your readers and also help you acquire new ones. This helps boost the views on your blog.
It is a natural instinct for readers to go after suggested articles relevant to their interests.
The cons, however, have shown to be that it doesn't have many customization options. Also, some people have had trouble installing LinkWithin for BlogSpot.
There has been an issue of installation of the widget as content box comes up to be empty. The solution to this is that instead of selecting "Blogger", you may choose the option of "other" and enter the rest of the information normally as enumerated above.
LinkWithin is a plugin that has proven to be of significance to every blogger who wishes to have a career through blogging.
It places more content on one page, even the posts you have written and forgotten about, and gathers more views to your blog.
The increase in traffic improves internal linking of your site and thus propels your blog to its full potential. Therefore, the LinkWithin widget is a must-have for every BlogSpot user around the globe.