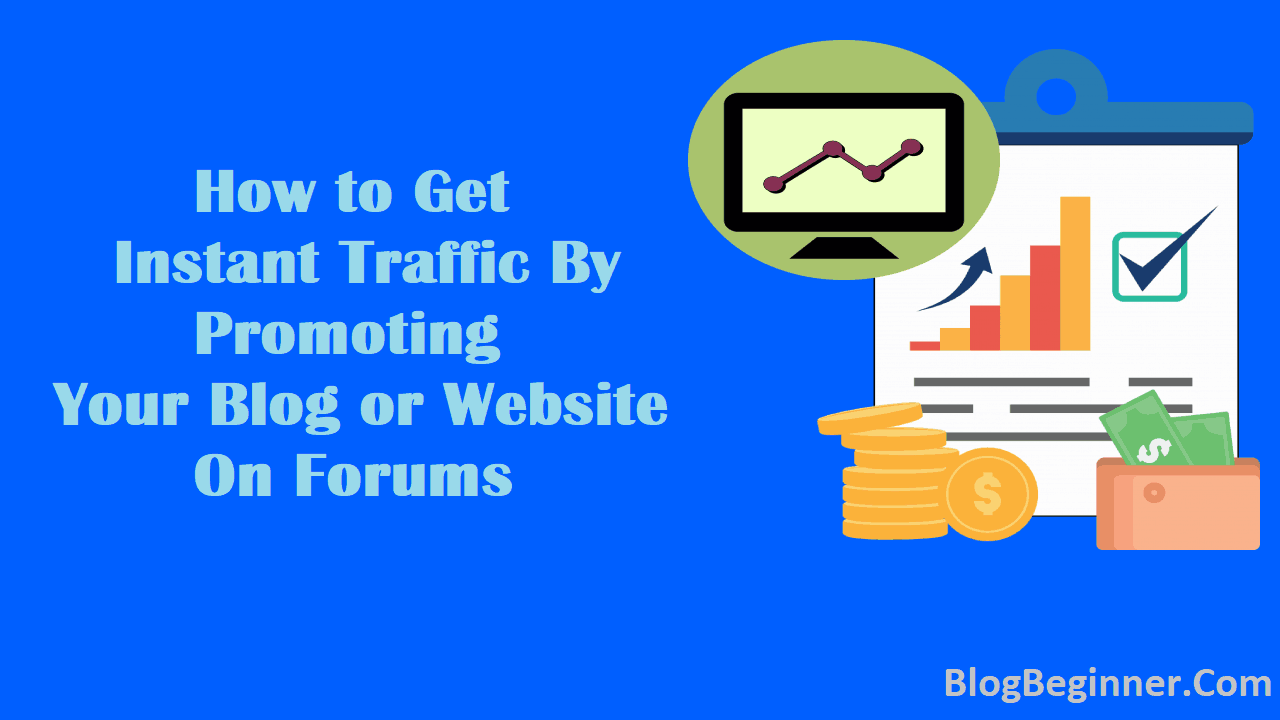 The most productive strategy to promote your website is to be a respected member of a forum community. Forum owners often give valuable extra promotions as a reward for contribution.
To begin with, make a list of forums to engage in and check forum's policy on self-promotion. Generating traffic through different forums has several advantages that other methods might not have.
Smaller forums have more benefits over larger forums-link pages last longer and carry more weight. Apparently, one of the advantages is that it only costs time and no money.
However, it can go both go right and wrong. Read on to find how to use forum marketing to your benefit:
1. Spam Forums
This method includes different strategies almost all of which result in getting more links from forum pages on your websites.  The links are included in forum messages or forum profiles.
You can visit forum pages and post messages or use automated scripts to handle the process automatically. This strategy is beneficial for initial and instant success but a poor one in the long run.
The links you get are very low quality and probably invisible to search engines. It might be even a red flag to search engines. Forum spams cause more harm than benefit to your website.
2. Forum Signatures
If the forum allows signatures, insert an anchored link into your signature; one of the most popular and effective ways of inserting a link is within a signature.
The most traffic comes to your blog from people clicking on this link. Every niche has its own controversial topics which invoke heated discussions and it will get curious onlookers to click on your link and check your website.
3. Shopping For A Forum
Some forums are small while some are large. Some forums are pro-business which welcome a little self-promotion while other forums are communistic affairs. Promotion may fail if your profile does not match the profile in style and approach.
4. Respond To Topics
Regularly visiting forums, introducing new topics for discussion and leaving sincere and genuine comments along with occasionally dropping in the anchored link to your blog without getting offensive or off-topic.
Always linking to your website might have a negative impact. You can score more points by inserting appropriate links to the blogs of the forum leaders and members which might be reciprocated by others.
If you have a blog, you can often write without any controversy. Post a summary and link to the forum as a new thread to ask people about their views.
Participate in the resulting discussion but not excessively because it might end the discussion. This is a very effective technique to bring traffic to your blog.
5. Be Engaging To Engage Others
You can't use a forum to promote yourself unless you are prepared to come to the forum regularly and engage and contribute.
When you post frequently, you develop trust among people who engage in your business, blog, and websites. As a rare blogger, you will be considered a drive-by spammer.
6. Quality Vs Quantity
With a maximum focus on promotion, most people spam forums without contributing anything worth reading. The forum moderators might ban you and even remove your link.
Contributing high quality develops trust among forum members and prompting them to check your website or blog. Giving more values to other forum members will give you more benefit and ensures the forum moderators that you're not on the forum for spam.
Adding a link to your website or blog of an article which induces active discussion from the readers is a bonus.
7. PM With Influential
Seek out influential members in your circle who may help you take further steps for the next level.
Engaging in almost all discussions and messaging them your views, queries and question can help you know the individual personally.
After a few valuable, interactive and informative messages, you can request a review of your blog or website.
8. Active And Continuous Publishing
You should publish some content at least a few times a week in order to get traffic from discussions and engage the audience.
9. Creating Threads
It's important to connect with other people and join different discussions on different forums but starting new threads is even more important.
Threads get more traffic and engage more audience. Stay subscribed to the thread whenever you add a comment and read and engage in most of the new comments. If you can add more value to the thread, do it.
10. Use Old Threads
All of the subscribers to old threads will be notified if they haven't subscribed when you join an old discussion.
The thread jumps to the top of the list of threads and even more, people will see it and join the discussion. However, read the forum rules before joining an old discussion.
11. Add A Blog Feed
Add a blog feed on your profile on your profile so there's always a link to your latest blog post.
12. Link Your Website
Most forums allow you to have your website on your profile but it isn't necessarily the recommended approach to just go and come right out with it.
The best approach is to search using your related keywords and the forums that appear on top of the search results are the ones you should join because they're probably popular and provide more chance of positive exposure.
When you post a comment, it gets tied to your profile with your web address and thus strong backlinks from a site which is already on high ranks in Google. This improves your Google ranking.
Is forum marketing worth the effort?
Forum marketing continues to be one of the best methods to drive traffic to your website or blog, build authority and generate online sales.
Forums are a highly effective way to increase traffic and bring engaging visitors to your website or blog. Forum traffic more often than not is engaging and leaves comments and buys your products.