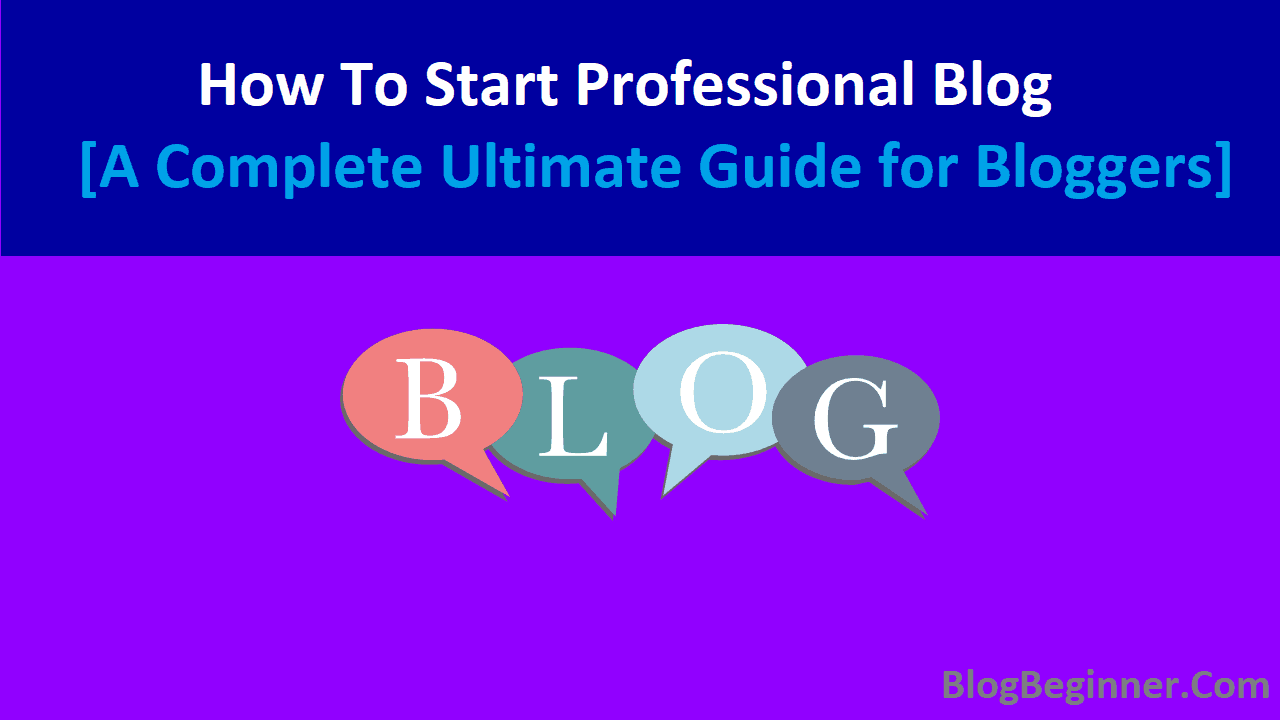 If words can create magic, then a blogger is definitely a magician without a magic wand.
He spreads his spell through the technology, internet access, and a device most probably a laptop or his Smartphone.
Blogging is an art, which requires patience, practice, and skill.
In absence of any of these, you might end up being an unknown stranger in the huge space of writing universe, because my friend, we have a huge blogger group out there, with only a few among them who are exceptionally good in their work.
However, it's not as difficult as it sounds to be a professional, successful and renowned blogger.
Using these tried and tested and fruitful tips in his writing, any proficient writer can make his name and establish him as a successful blogger; undoubtedly, patience is the only key which effortlessly unlocks every lock.
Huge efforts can also go vain without being patient for the results.
Explore your own personality and figure out your niche
This is definitely on the top of the decision making factor not just for writing but for every field.
It is the foremost thing to decide on your niche or genre which excites you, intrigue your brain cells the most and which can give unlimited content to you without compromising on the quality of the content.
Every person has a different mindset, different ideologies, and individual thought process. And thus, everyone will surely have a distinguished idea about blogging.
It can be anything from food interest, love interest or environment concern, but it has to your own thoughts in your writing.
Take extra time to decide on your niche before rushing into making a decision.
Learn to know your readers
A celebrity has no existence without his fans; similarly, a blogger with no readers has no validity.
There is no point in writing on a social platform if no one reads it. As a blogger, you really need to learn the art of knowing your readers.
Respect your readers; don't take them for granted in any case.
There is the reason why people know you if they move on; you will be left with nothing. It is important for every single reader to like your work, stick to your blog, be regular and appreciate your work.
There are always critics, but that's a different case, I am important to know what your needs want; what are they looking for in your blog, and how you can create fresh content which does not bore them after some time.
Ask them questions, answer to their queries, try to write the content of their choice often and interact more with them.
Stay Trendy!
Stay connected!
This brings me to my next tip.
Be consistent in your work, take breaks; Not A Break
It is again very important. Never take your readers for granted. There are people who like your work, and if there is no work, there is nothing left to like.
Be consistent in your blogging.
Be updated with your work and this will continue their interest in your blog.
Once you start being irregular as a writer, they will become lazy readers as well. And this will ultimately end you up with fewer readers, fewer followers, and fading fame.
From a successful blogger, it is important to have consistency in his work.
Make a routine of updating once or twice a week. Even if it's once in a week, it is okay unless it is regular. Discipline is a vital component for success. Once it's gone, the fame and success go along.
Talk more to be read more
Lastly, communication has always been a mode of socializing.
If you want people to be connected to you for a long time, you need to put some efforts from your side.
Talk to people more often; let them know about you as a person to create curiosity in them to read you more.
The more they know about your personality, the more they will be turned on by your writing ability.
Give them a platform to connect to you, interact with you in person through messages, chats, live video as, updates and others.
Be active o social media and not you're on your blogs.
Everyone has the right and space o explore how own ideas.
Push your limits and try examining new tricks to bring success to your blog. Keep exploring, keep writing!